Step-By-Step Procedure: Aesthetic Dentistry In Replacing A Composite Filling - Written By Dr. Yap Chee Wee, Jaya Dental Surgery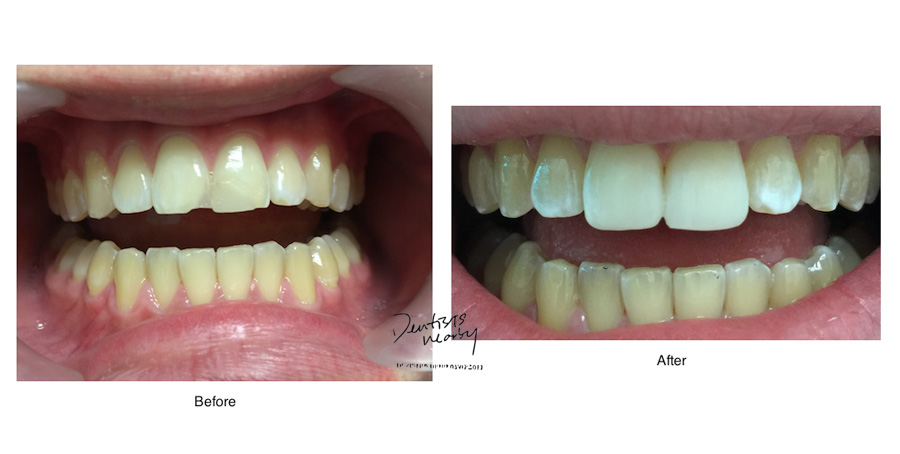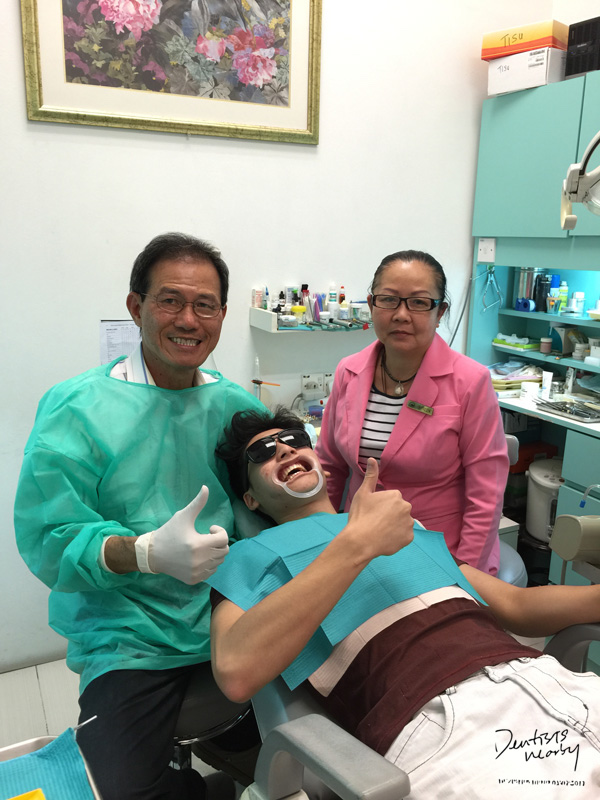 Dr. Yap & his patient before starting out the Cosmetic Procedure. 
(Picture taken with both Dr. Yap & Patient's consent)
Patient came in with complaint of a chipped tooth. He wants to have them repaired or replaced, and to be given a fresh new look. The condition and appearance of those two front incisors have affected his biting function and also his confidence to smile.
After a detailed clinic examination & diagnosis, it was decided that 2 direct bondings are to be done. This treatment will be done with state-of-the-art adhesive composite particles that combine the latest in nanotechnology compiled with precise and artistic dental procedure.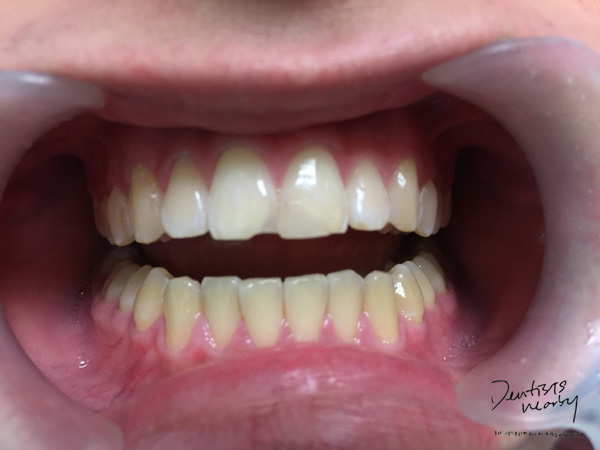 Condition of Patient's front teeth before initiation of procedure. Right incisor (front teeth): chipped off old filling. Left incisor: unsightly filling.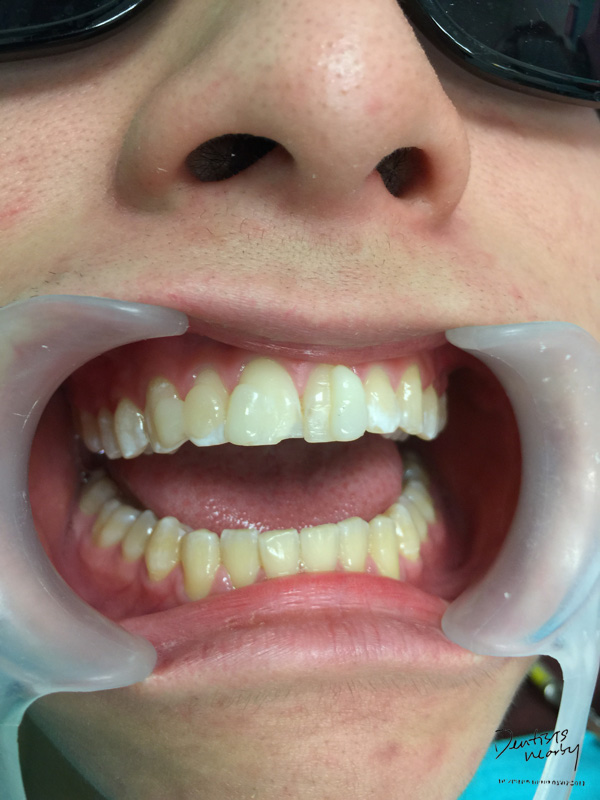 A Comparison of different shades of Composite materials were done to achieve optimum matching of colours with the patient's natural teeth and composite material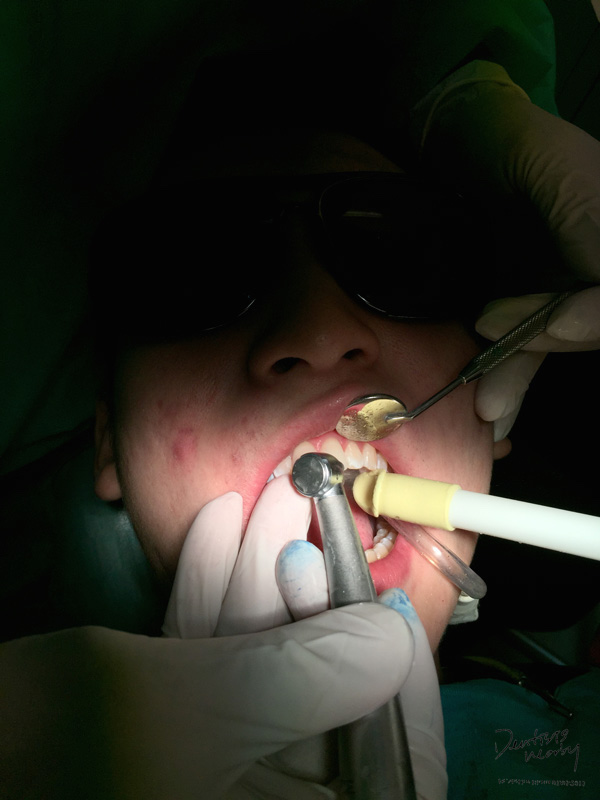 Removal of the old composite fillings.
In this step, a high speed dental hand-piece is used to carefully remove the old filling before the new composite filling can be placed.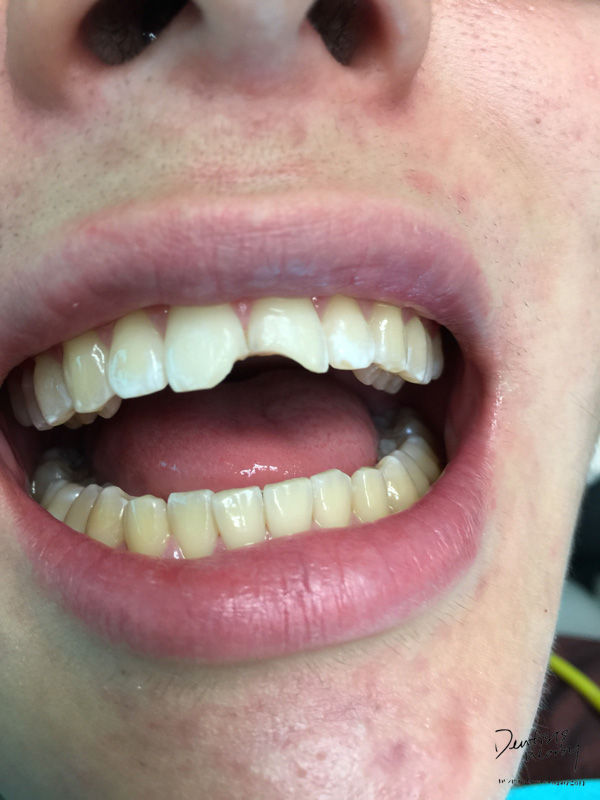 Picture taken immediately after removing the previous composite fillings. In cosmetic cases like this where the pulp of the tooth is not involved, it is crucial that the tooth is prepared carefully.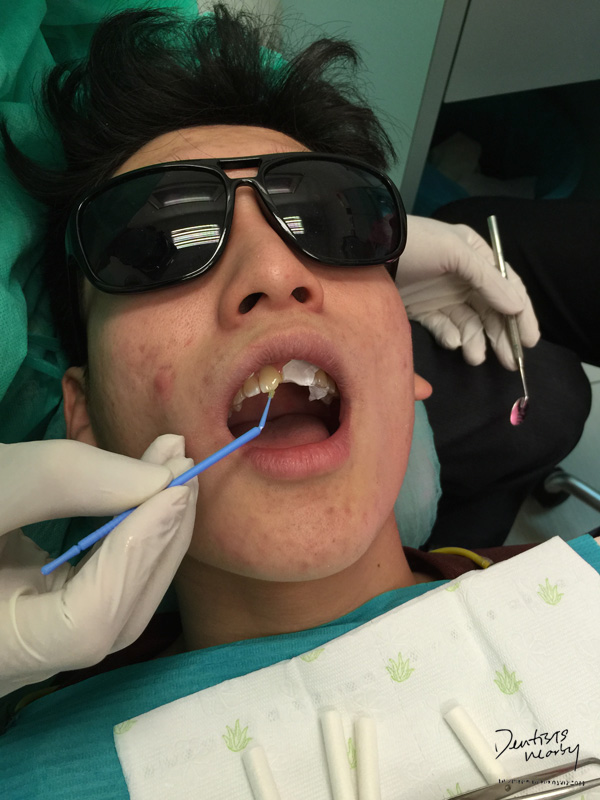 Preparing the first tooth for composite bonding. The tooth has to be etch with a specialised acid solution and also prepared with a Dental bonding agent (like glue) before placing on the new dental composite.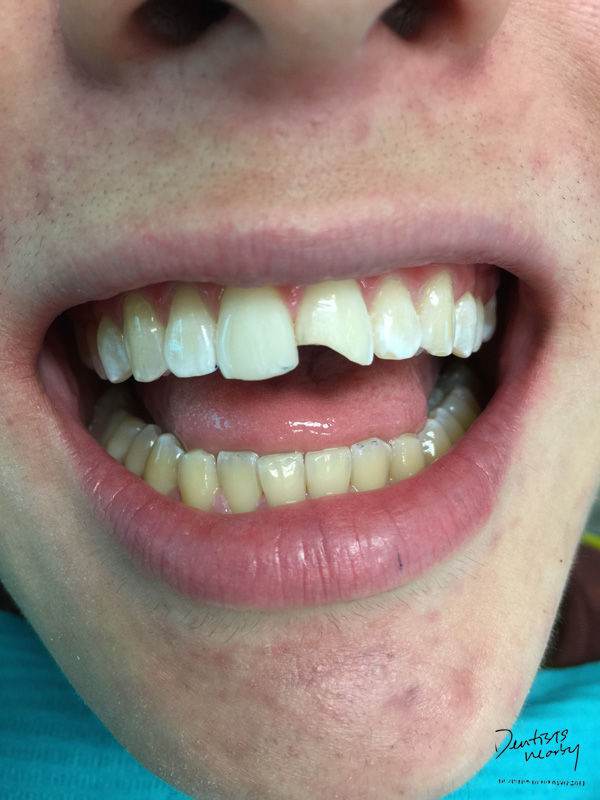 Right central incisor sculptured to shape and polished to mimic the original teeth.
Proceeding to the next left tooth.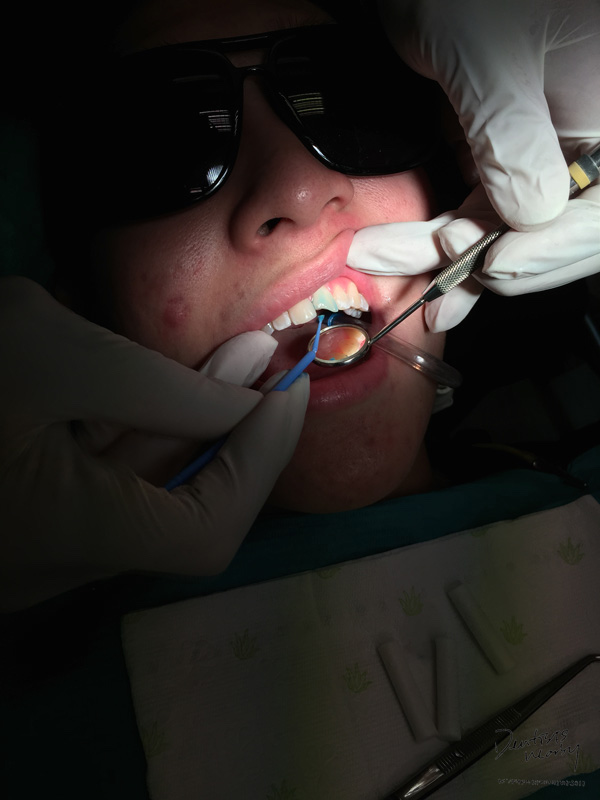 Preparing the next tooth for composite bonding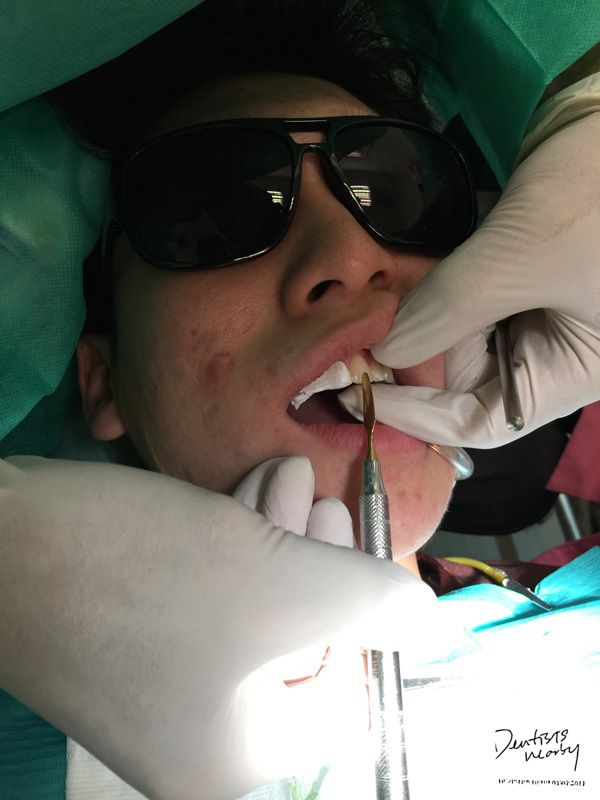 Point of sculpturing the next tooth with dental composite with utmost precision with special tools. An experience clinician will be able to shape the dental composite to mimic your original natural tooth.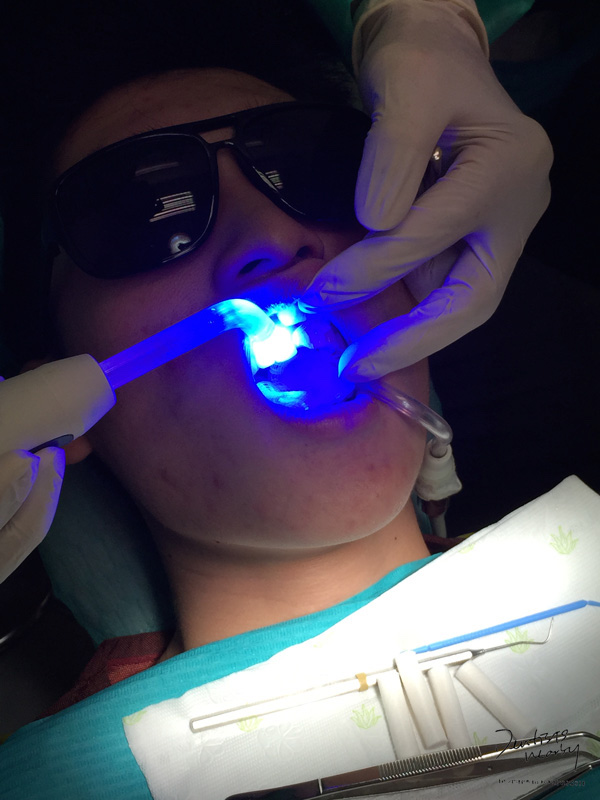 Light-curing the composite. This blue light (with a specific wavelength of 450 - 490 nm) is used to "harden" the composite material.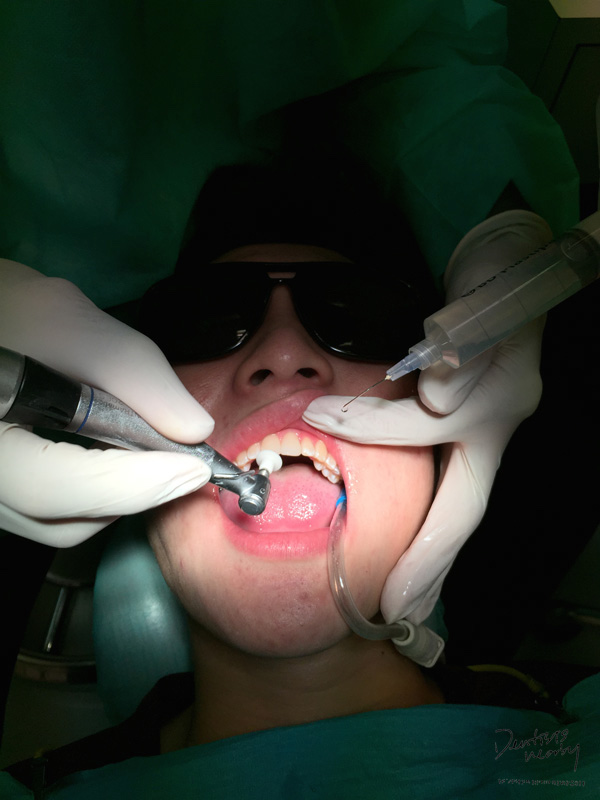 Polishing the composite filling to ensure a high degree of smoothness & lustre to reduce the chances of staining after a period of time.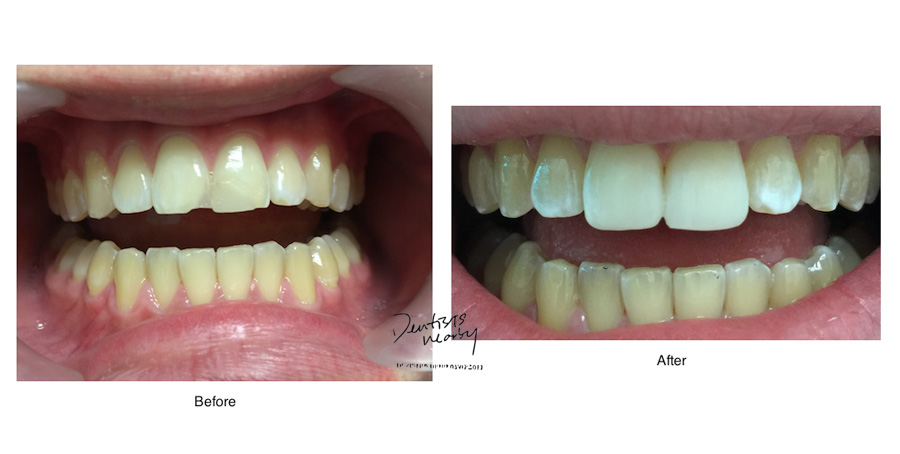 Before and after pictures after the aesthetic composite bonding procedure.
Aesthetic composite bonding such as this one are tough & durable and above all, giving long term health and function.
Prepared and contributed by
Dr. Yap Chee Wee - B.D.S (Singapore), (FICD) Fellow International College of Dentists
Jaya Dental Surgery
Jaya 33, Pg-13a, Jalan Semangat, 46100 Petaling Jaya
Tel: 03-7957 5611