An Overview of Dentistry in Malaysia [Updated 7 July 2017 - 2016 Statistics]
For The First Time In The History Of Malaysia, the number of new registrants surpassed 1000 and it marked a 2.4 fold increase in dental graduates over a period of 5 years from 2011.
An Uncensored Article about Dentistry in Malaysia
Dentistry [den-tuh-stree] noun
1. the profession or science dealing with the prevention and treatment of diseases and malformations of the teeth, gums, and oral cavity, and the removal, correction, and replacement of decayed, damaged, or lost parts, including such operations as the filling and crowning of teeth, the straightening of teeth, and the construction of artificial dentures.


Brief history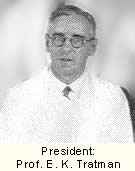 Dentistry in Malaysia has come a long way since 1938 when Prof. E. K. Tratman wisely envisaged the need for an association to represent the dental profession and founded the Malayan Dental Association (not to be confused with the current Malaysian Dental Association)
In the early years when the number of dentists was very small, there was very little activity and the association came to a standstill during the World War II period. After the defeat of the Axis powers, the Medical College resumed teaching in mid-1946 and slowly the Association was revived. At that time, most of the activities were organized in conjunction with and in the dental school.
Read more here: http://mda.org.my/01_about_05history_1938.htm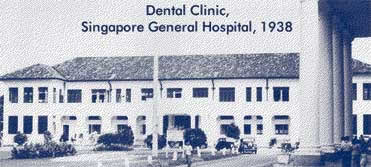 Those days, there were only a handful of dentist in town.

Let us fast forward a bit, shall we?
The number below shows the number of new dentist who are legally practicing in Malaysia
2007 - 227
2008 - 263
2009 - 231
2010 - 321
2011 - 415
2012 - 613 < we can see a spike here due to the number of new institutions providing Dental Education (DDS) in Malaysia
2013 - 697
2014 - 896!
2015 - 975!
2016 - 1006!!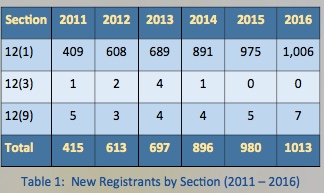 New Registrations From Local Universities (As Of December 2015)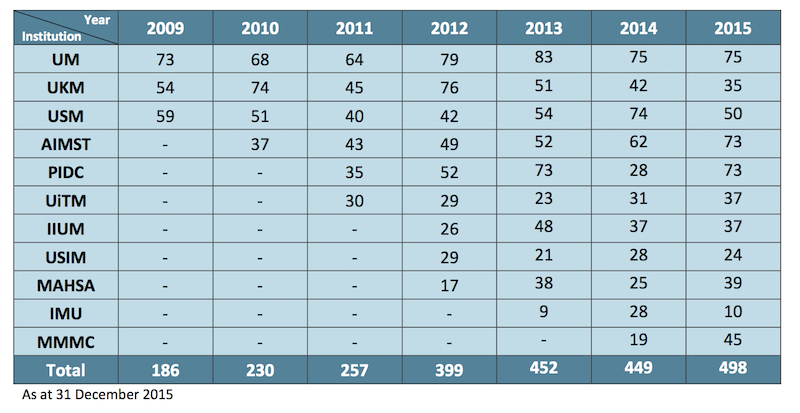 Notes:UM: University of Malaya, 
UKM: National University of Malaysia, 
USM: Universiti Sains Malaysia
, AIMST: AIMST University
, PIDC: Penang International Dental College
, UiTM: Universiti Teknologi MARA, 
IIUM: International Islamic University Malaysia, 
USIM: Islamic Science University of Malaysia
, MAHSA: MAHSA University, 
IMU: International Medical University
, MMMC: Melaka-Manipal Medical College
New Dental Registrations From Local & Foreign Universities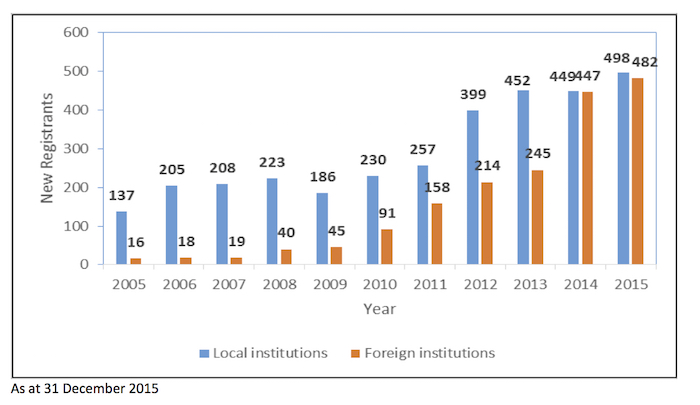 Unfortunately (or fortunately), Dentistry in Malaysia is still dominated by our female colleagues.
65.8% Female
34.2% Male
Which means 2 out of 3 dentists in Malaysia is a female. Which is a good thing because female are gentle creatures. (No offence, guys)
Cost
Having said that, studying dentistry in Malaysia is never cheap, unless you are enrolling yourself in a public institution such as UM, USM, UKM and so on.
The tuition fees for an undergraduate degree (DDS) in a Private University (Institusi Pengajian Tinggi Swasta (IPTS)) costs at least RM250,000! (Including miscellanies funds for you to purchase dental instruments and materials in selected universities)
That's a staggering figure indeed!
JPA scholars who have successfully secured a scholarship seat will enjoy 0% payment from their end, but they will be bonded at least 10 years with the Government
Nevertheless, they will be also enjoying some passive "pocket money" from the scholarship provider (JPA) at around RM1,000 every month.
Academic Requirements
Before we proceed on, here's a quick summary of the minimum academic requirements for this degree, taken from the adapted guidelines by the Malaysian Medical Council dated 11 May 2012:
SPM or GCE O-Levels: Bs in these first three Biology, Chemistry, and Physics; and Bs in Mathematic or Additional Mathematics, and another subject; followed by

STPM or GCE A-Levels: BBB, ABC or AAC in 3 subjects i.e. Biology, Chemistry, Physics or Mathematics ; or

Matriculation or Foundation in Science: CGPA 3.0 (out of 4) in 3 subjects i.e. Biology, Chemistry, Physics or Mathematics

or alternatively, after graduating with a Diploma in Health Sciences, Degree in Medical Sciences, or Degree in the Arts or Humanities (with additional requirements)
Again, this is a summary; so, do refer to the schedule for the complete details: http://mdc.moh.gov.my/uploads/2012minimumqualifications.pdf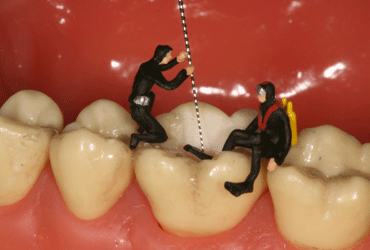 Make sure you're ready before jumping in the Dental Pit


After graduating
Next, we have to fast-forward 5 years after your convocation from Dentistry, trust us when we say 5 years is a long time.
As of June 8th 2015, in conjunction to the announcement made on 4 April 2012, the mandatory national service period has been reduced from 3 years to 2 years. This mandatory national service is also known as "compulsory service" with the government. This program is meant for you to brush up your clinical skills and acumen as well as improving your administrative & management skills.
Dental Graduates will first be "inducted" into the government service through a 5 days intensive briefing schedule organized by the oral health division of ministry of health.
After that, you will be posted to wherever the MOH deems necessary, in other words in places where there is empty posts for U41 Pegawai Pergigian (Dental Officers). U41 is the position's code whereby the bigger the number, the higher the salary and the seniority.
However, as of the writing of this article, we are facing an unprecedented problem whereby there are TOO MANY dental graduates being churned out from both local institutions and foreign institutions from overseas.
New Registrants As Of June 2016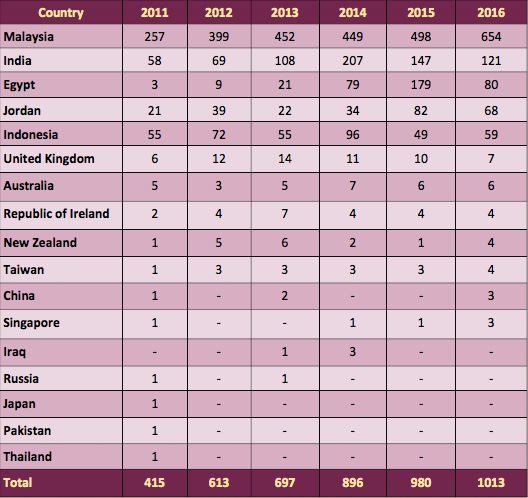 Normally graduates will have to wait from 2-9 months for the calling letter for induction to arrive at your doorstep. 2 months if you're lucky though, 9 months if you are really enjoying your long "holiday".
After the formal process of various paperwork and procedure which includes an interview with the SPA (Human Resource Department of the government). Young dentists will be commencing work right away after your induction week where they will be posted right away to one of the myriad government dental clinics in Malaysia (Klinik Pergigian [insert name of district here])
About SPA interview: http://dentistsnearby.com/misc/dentist-s-resources/179-spa-interview.html
To see a map of government dental clinics: http://dentistsnearby.com/explore-malaysia-clinics/government-dental-clinics.html
The Government Sector
[UPDATE Jan 2016: The conventional FYDO program in MOH have been replaced with a "Buddy System" program - refer screenshots below]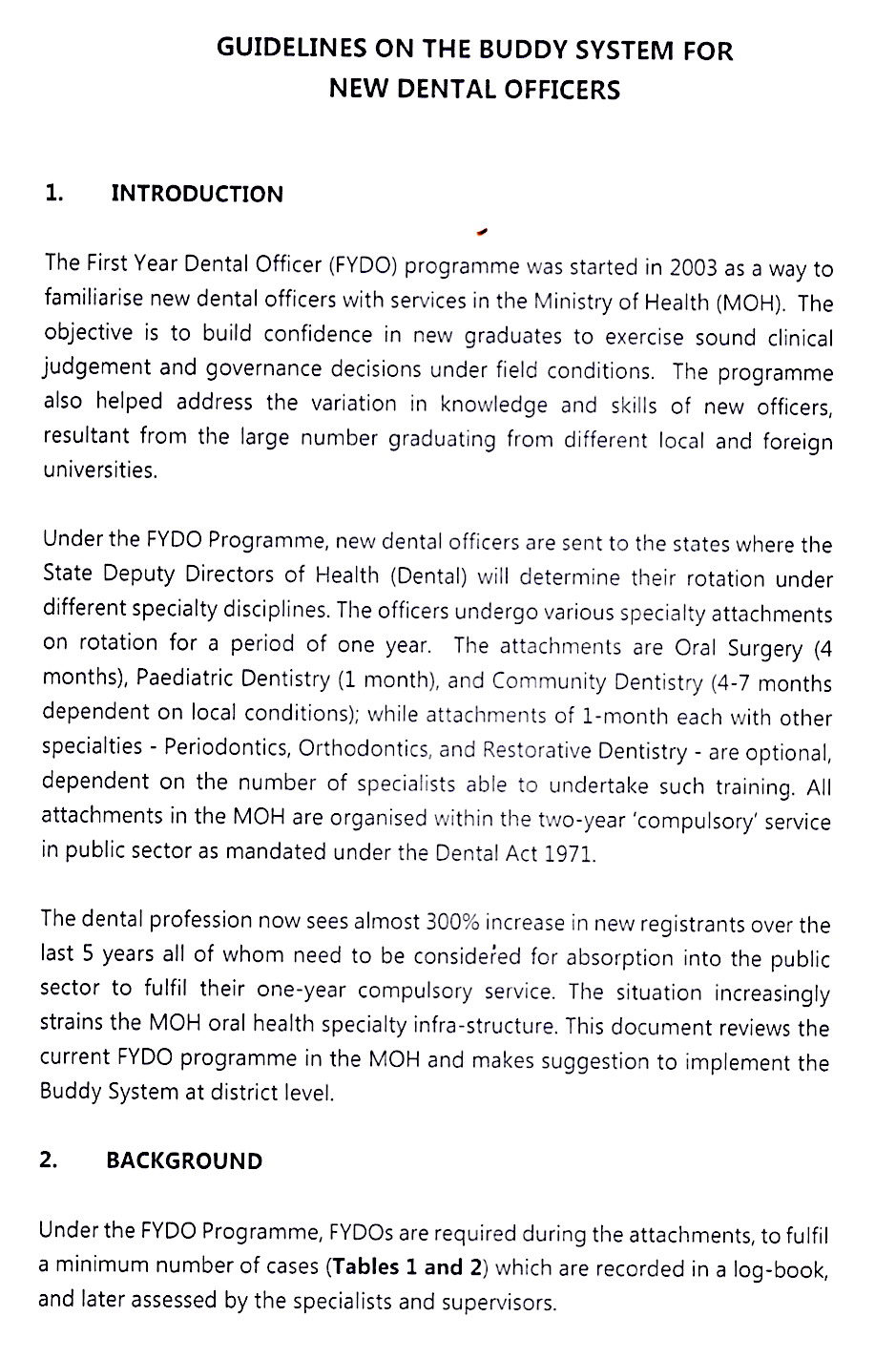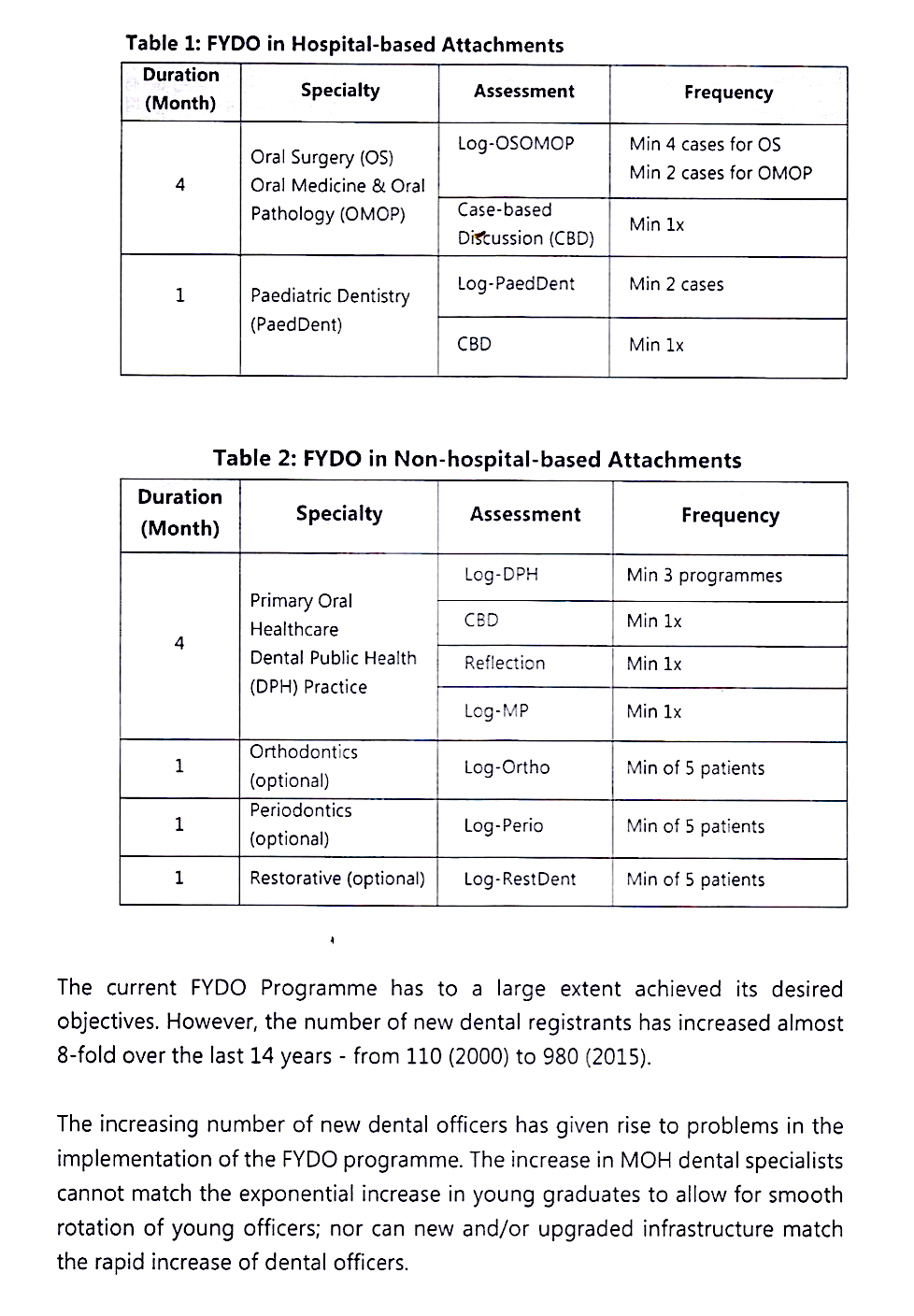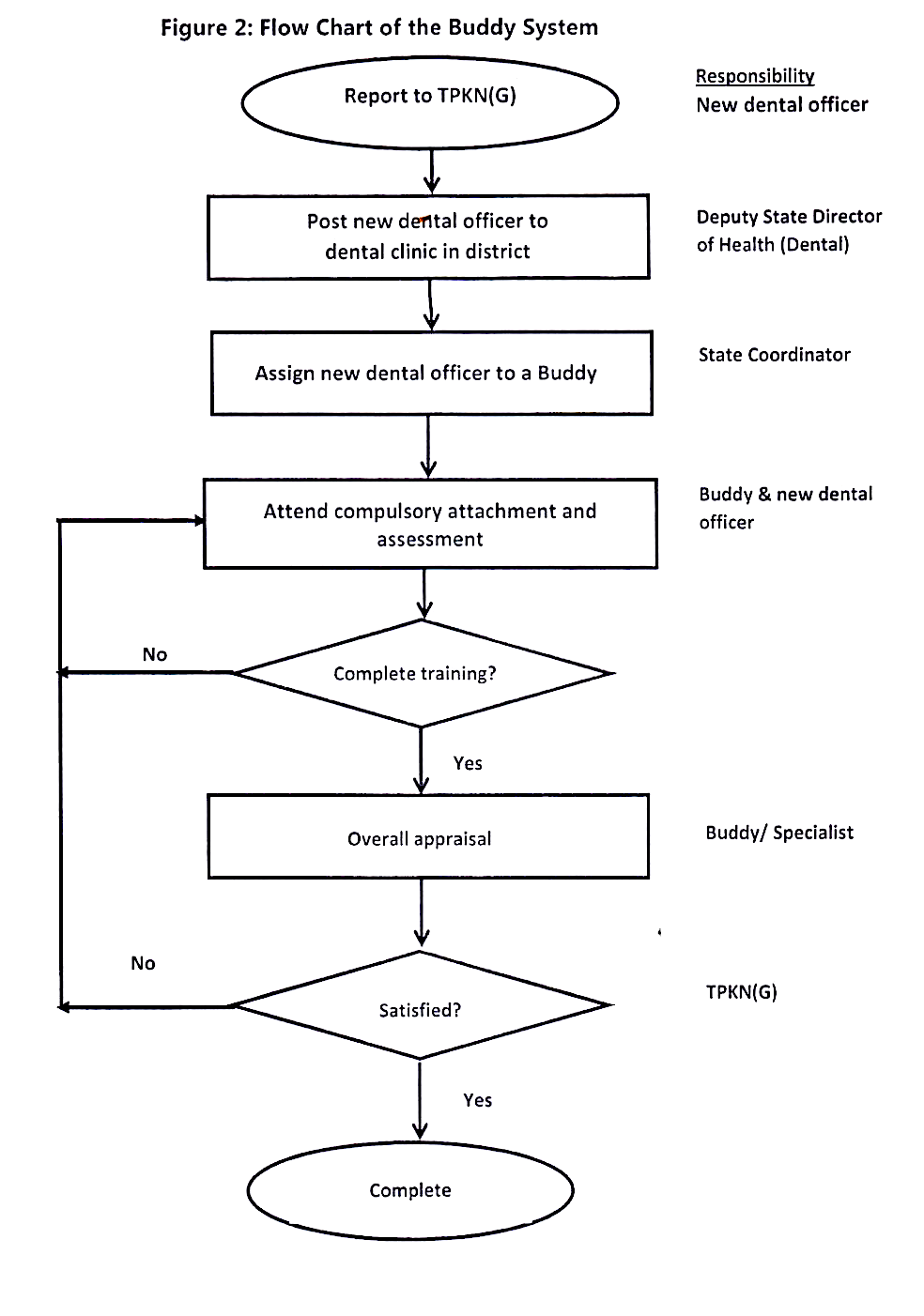 [UPDATE: the 2 years compulsary sercice has since been reduced to 1 year in 2015 to accomodate for more dental graduates from inside and outside of the nation]
There are also a couple of options on how young dentists can choose to serve the government.
- Ministry of Health (which is the default option)
- Malaysian Armed Forces (Has to be applied personally through selected channels, instead of 2 years, joining the armed forces as a dental officer will be a 3 years affair)
- Ministry of education (only public institutions)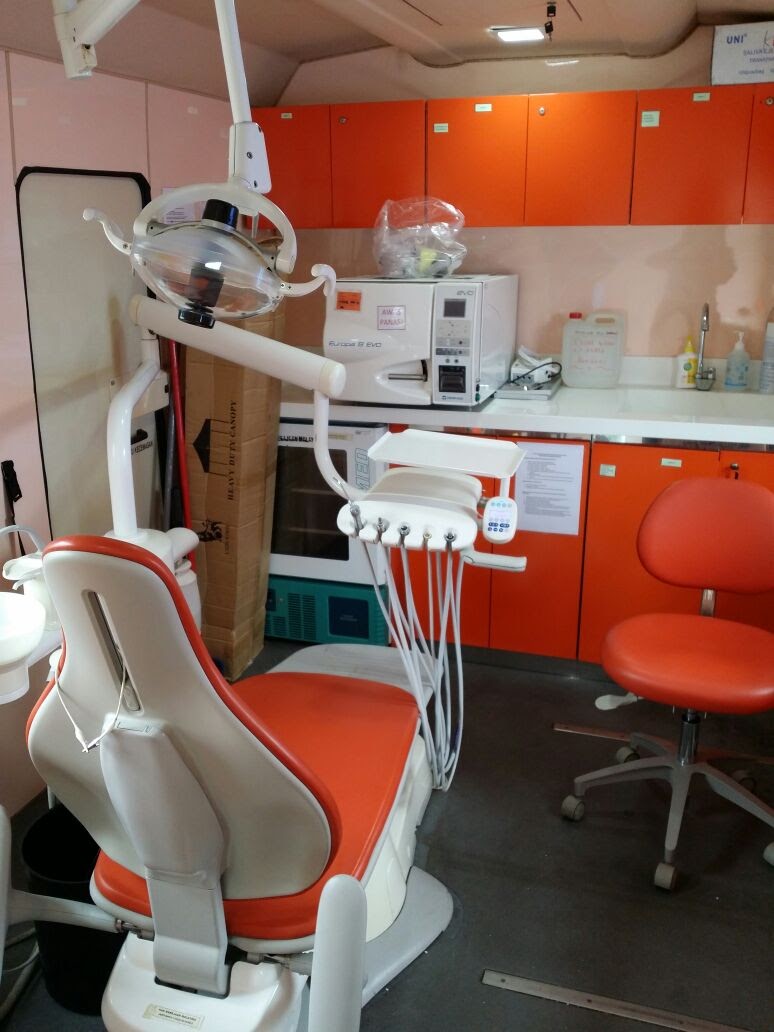 The first year for dentists in the ministry of health (Klinik Pergigian) will be First Year Dental Officer (FYDO) with the same U41 code. Job scope will include visitations to local school for community oral screening and also postings in Klinik Pergigian to treat outpatients. A level of enthusiasm, motivation and self-discipline will be needed to make full use of the time during compulsory service.
In order to practice dentistry legally in Malaysia, dentists have to keep an active Annual Practicing Certificate (APC). APC is like the driving license for dentists.
It would be against the law to treat patients without a valid APC; failing to do so will warrant a hefty fine of RM200,000 & some possibly some jail-time (Ironically an amount similar to the tuition fees).
After serving the government for 2 years, dental graduates will be given a choice to resign from government service and proceed to join the wild west of the private sector or stay on in the government where you will be given tangible opportunities to further study (government scholarship) and further upgrade your "ranking" from U41 upwards.
Actively Practicing Dentists By States In Malaysia (As Of December 2015)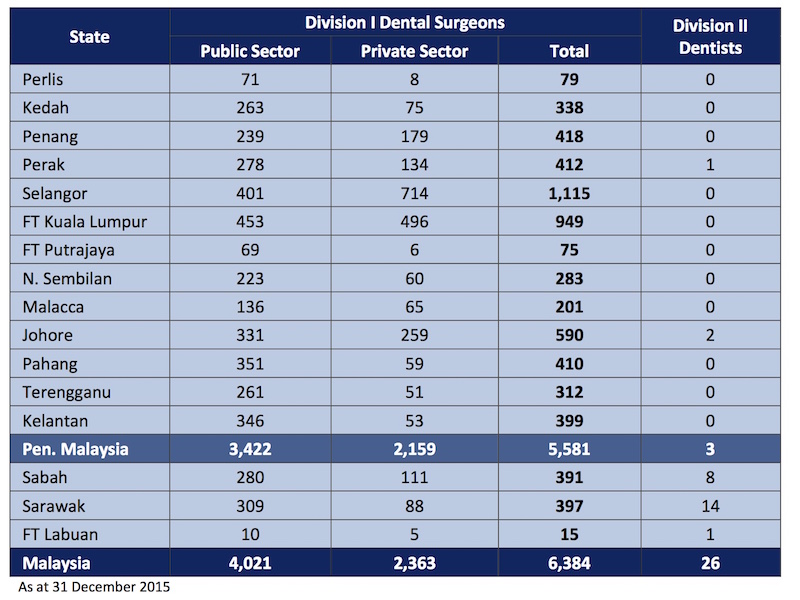 Statistics showing practicing dentists in the public and private sector (As Of December 2015)

The Private Sector
Currently as of June 2015, the market consensus for a "fresh" dentist's salary would be RM6-7k onwards. This 6-7k will be something known as the "basic salary". Most employees will also offer a "profit-sharing" from treatment cost of 60/40%, whichever is higher. Which means if the hired dentist is able to generate a higher income from the "profit-sharing", that would be the take home salary. If the employed dentist is unable to hit RM6-7k in profit through commission, he or she will be taking home the basic salary (RM6-7k).

As of June 2015, there are around 2,000+ private dental clinics in Malaysia. Mostly in the Klang Valley.
This would seem like a significant jump from the RM3.9k salary provided by the government. However, it would be wise to note that private practice is a totally different ballgame compared to government sector.
In the private sector, Continuous Professional Development (CPD) points will be needed each year to renew the APC. Which means investments will be needed for dentist to attend various conferences and workshops.
That concludes our article about dentistry in Malaysia.
We hope this article will help potential candidates who are interested in the art and science of dentistry to make an informed and educated decision.
Disclaimer: All information made available in this article is of personal opinions and views. The writer will not be held liable for any loss of time and money from reading this article.
Reference:
- Malaysian Dental Association, http://mda.org.my/01_about_05history_1938.htm
- Malaysian Dental Council, http://mdc.moh.gov.my