Dengan Masalah Dr Gigi "Fake" Di Malaysia , Malaysian Dental Council (MDC) ada satu direktori yang boleh anda semak sama ada Dr Gigi & Klinik Pergigian Yang Anda Pergi Adalah Tulen ..


Step 1
Layari http://dpims.moh.gov.my
Tekan Di Anak Panah ...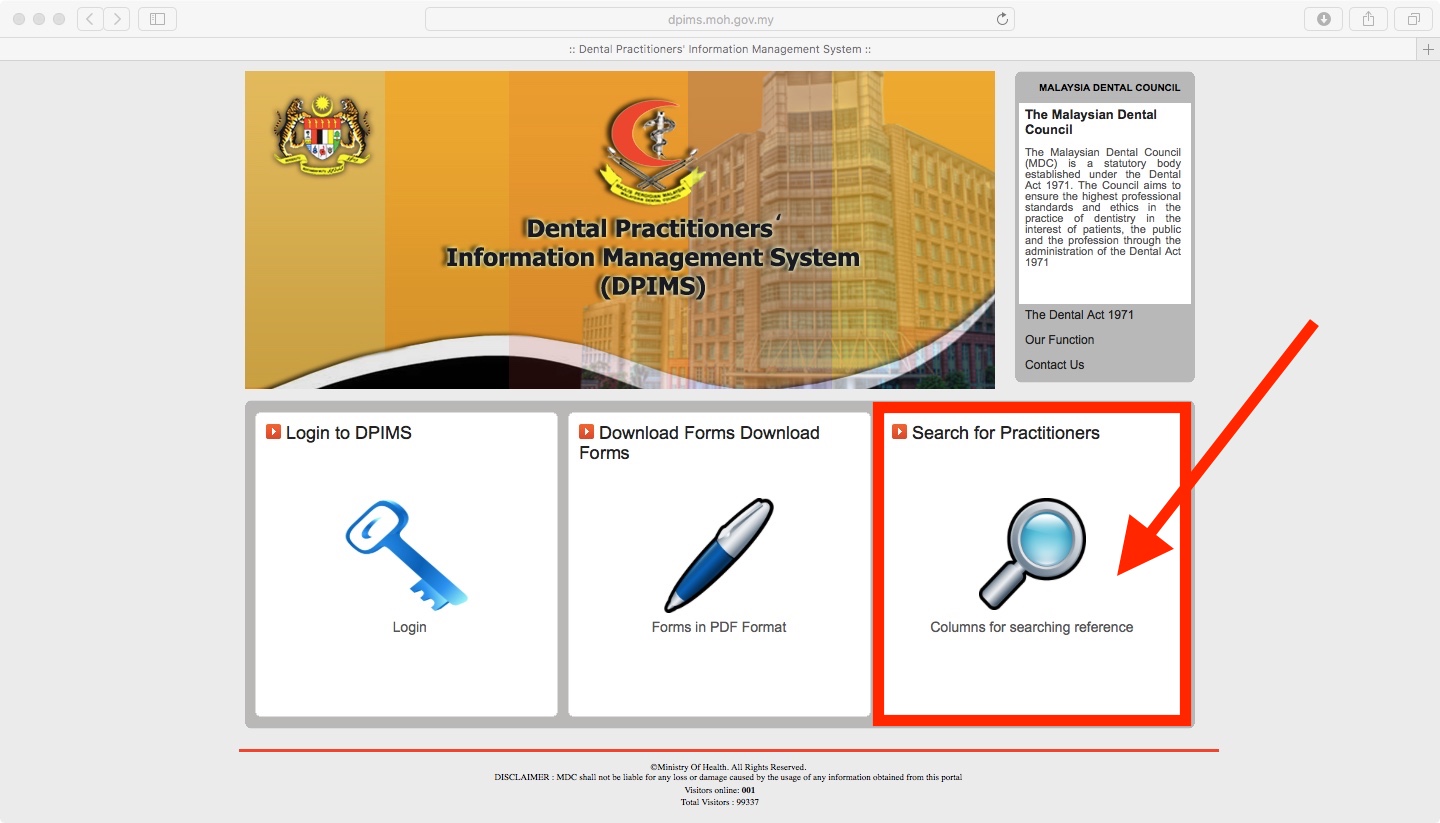 Step 2
Type Nama Dr Gigi / Nama Klinik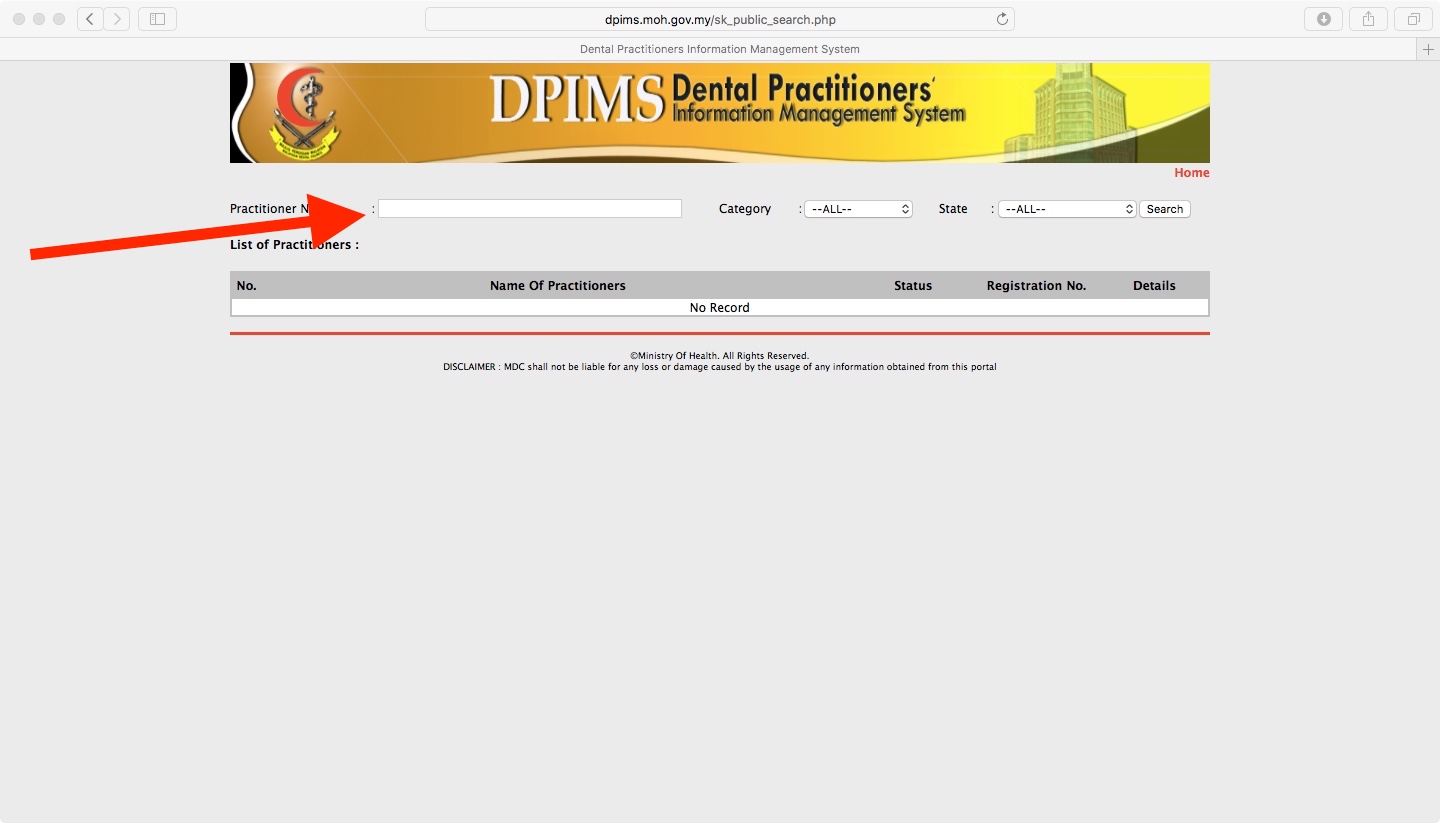 Step 3
Semak Infomasi Klinik Gigi ..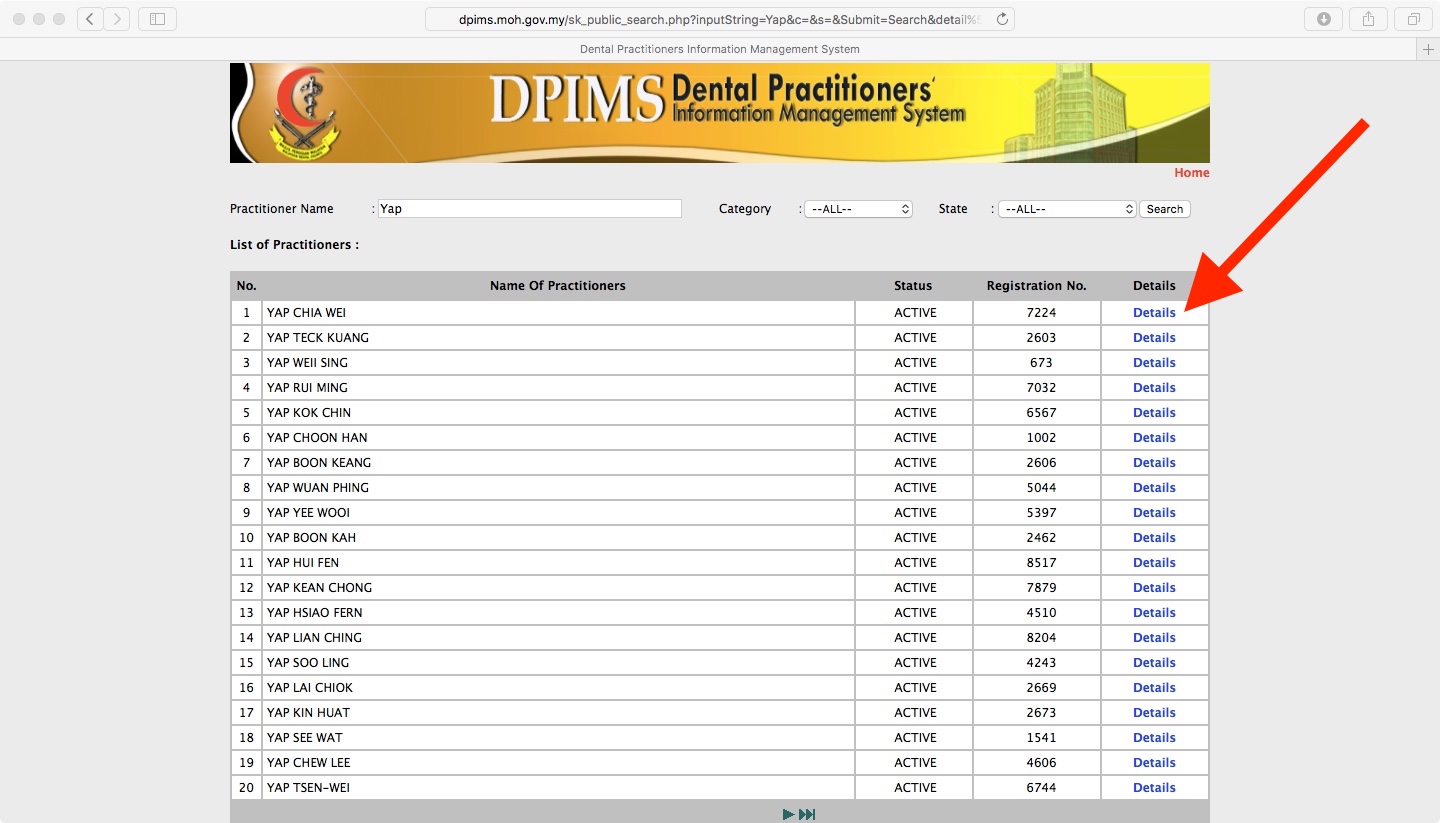 Jika Didapati Nama Dr Gigi Tidak Dapat Dicari, Tolong hantar Surat / Email / Telefon Ke

The Registrar
Malaysian Dental Council
Ministry of Health Malaysia
E301, Level 3,
Block 3440, Enterprise Building 1,
Jalan Teknokrat 3,
63000 Cyberjaya,
Selangor, Malaysia.
Tel : 603-83186440
Fax : 603-83186121
Email : This email address is being protected from spambots. You need JavaScript enabled to view it.